EV Charger Installer in Cwmbran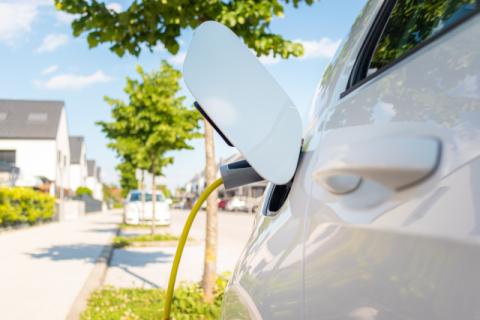 Electric vehicle numbers are increasing rapidly in the UK. The government plans to ban the sale of all diesel and petrol cars by 2030 and with fuel prices at an all-time high many are considering moving over to an electric vehicle sooner rather than later. Whilst electric vehicles are slightly more expensive at initial purchase the ongoing cost benefits make for a worthy investment.
Electric Vehicle chargers are becoming more and more common in public places, offering the convenience of charging your car whilst you shop or fast charge options at service stations which can offer an 80% charge in as little as 20 minutes! As an electric vehicle owner, you will come to realise that ownership is all about charging your vehicle little and often with small and regular top ups.
Having the use of public charge points is great however not always convenient and most EV owners don't want to have to rely upon them all the time.
Electric vehicles do come with a plug-in portable charger which are easy to use and can be plugged into any socket in your home. This option however only provides a "trickle charge" and charging is very slow compared to most other options available, and may only offer a 17-mile range for every hour plugged in.
Having an EV charger installed into your home brings both ease and convenience to your ownership of an electric vehicle. The only requirement you have to get a charging point installed is that you have dedicated parking at your property.
There's a huge range of options available so getting in touch with an EV charger Installer to discuss what you needs is key to getting the most from your charger.
Smart EV chargers are extremely popular offering efficient charging with all the data you need on usage. Controlled by a smart app you can access all of your charging data and control how long and when your car is charging. However, if you'd prefer something more basic there are also plenty of other options available.
PG electrics are local and professional electric vehicle charger installers in Cwmbran. We are proud to be one of the most experienced EV charge installers in South and East Wales.
If you are thinking about having an electric vehicle charger installed in Cwmbran, Abergavenny or surrounding areas get in touch with PG eclectics and we will be happy to assist with your enquiry.