Garden Electrician Near Me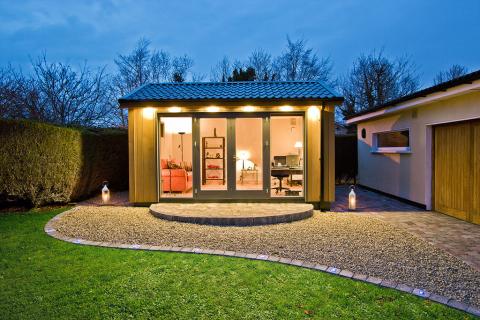 Your garden is a part of your home and should reflect your personal style. You want it to be a warm, welcoming space that can be enjoyed at any time of the day. A garden electrician will help you to make your garden a stylish, comfortable and natural extension of your living space. 
PG Electrics are your experienced Cwmbran based garden electricians and are ready to help you create an elegant outdoor living area.
Outdoor and Garden Lighting
Clever lighting design will transform your garden.  You likely already have an idea of how you would like your lightscape to look. A fully qualified and experienced garden electrician will provide you with valuable advice on more than just which lights to select. They will help you to consider how you will use your lighting. Would you benefit from a system that includes safety lighting along the pathways for ease of access? Would the addition of a large area light increase the functionality of a space? Your garden electrician will also ensure your safety, planning and installing circuitry that is designed specifically to withstand exposure to the tough conditions outside.
Electrics in Garden Buildings
Garden buildings have become increasingly popular in the last few years. From summer houses, outdoor offices to well-equipped workshops, many homes now require a dependable and safe supply of electricity to their garden rooms. When selecting a garden electrician to carry out the installation or upgrade of an electrical supply to your outbuilding it is important to find one that is both qualified and experienced. They must understand the different demands placed on outdoor electrics and use the appropriate materials to ensure the longevity and safety of your garden electrics. You will also want your garden electrician to work in a way that is sympathetic to your overall garden design and to have a keen eye for detail and design.
PG electrics are the first choice for local garden electricians. With over a decade's experience, our fully qualified team can assist you in planning and installing an outdoor electrical system that transforms your garden. Contact us today to discuss your garden electric project.