My Electrician Didn't Turn Up Today...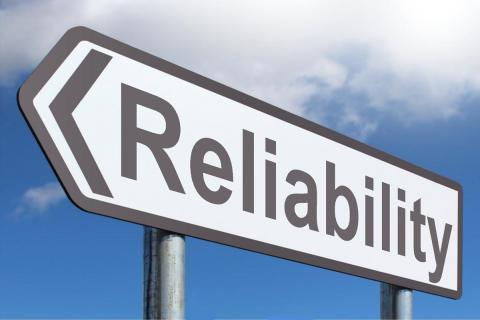 Unfortunately I hear this all too often when I go out to visit customers. They tell me that the electrician turned up hours after they had arranged, or in some cases not at all. This understandably leads to much frustration on the customers part and a lack of trust of electricians in general.
I have to admit that this kind of 'problem' is very common within the trade. PG Electrics however pride themselves on their punctuality and professional service, we understand that time is very valuable to you.
We offer full flexibility with our appointments – if you are busy working during the day we will try and schedule our visit around these times. We offer free no obligation quotes and if for some reason we cannot genuinely make the appointment we will ring beforehand.
We will turn up when we say we will. All of our customers are important to us and when we say no job is too small we really mean it. Whatever your electrical requirements, you will be treated in a courteous and professional manner. We will respect your home – that means we will tidy up any mess we make and keep disruption to an absolute minimum. We will talk to you in plain English and not try to frighten you with technical jargon.
We have very competitive quotations and these will always be supplied in writing, usually via email. I discussed in a recent blog about what to look for when receiving quotations from trades-people. Just to recap on the basic principles – always ask for your quote in writing with a full description of the works going to be undertaken included. And always ask for more than one quote – don't just settle on one, ask for a minimum of three quotes.
When you have accepted a quote from us and you become a valued customer of PG Electrics, we don't expect you to schedule around us, we schedule around you. We offer flexible working arrangements. Basically what we are saying is, we look after you from the first contact, through to job completion – in fact all our work is guaranteed for 6 years by a third party registration body (ELECSA) Just so you know, I am an ELECSA registered electrician and proud of that fact.
So what else can you expect from PG Electrics?
I honestly believe it's the small details that set us out from our competition. Not only are we passionate about our service, but we also behave in a very professional way.
For a start, we all wear full PG Electrics uniform – I believe smart presentation presents an excellent first impression. I take great care in ensuring the image of PG Electrics as a professional business is maintained in all areas.
Our vans are fully sign written and well looked after. Again, it's the basics. A well maintained van shows care is taken and we are who we say we are. Obviously this is not the only thing you should be looking out for, but I do think it's important to know who is turning up at your home.
PG Electrics is based in Torfaen and provides a wide range of electrical services to Cwmbran, Abergavenny and surrounding Towns. For more information on who we are and to request a free quote, please visit us at https://www.electricianincwmbran.co.uk/electrician-services-in-cwmbran